Members can click below to sign in and access Mental Math Online, training software for all ages and skill levels, and available only to foundation members.
Our members range from students wishing to train with Mental Math Online (you can try it for free), to teachers and organizations seeking affiliation, to individuals of all ages desiring to sharpen their mental skills, compete and obtain certifications, or support math education in the US. We invite you to explore the many benefits of membership by clicking "Join" above.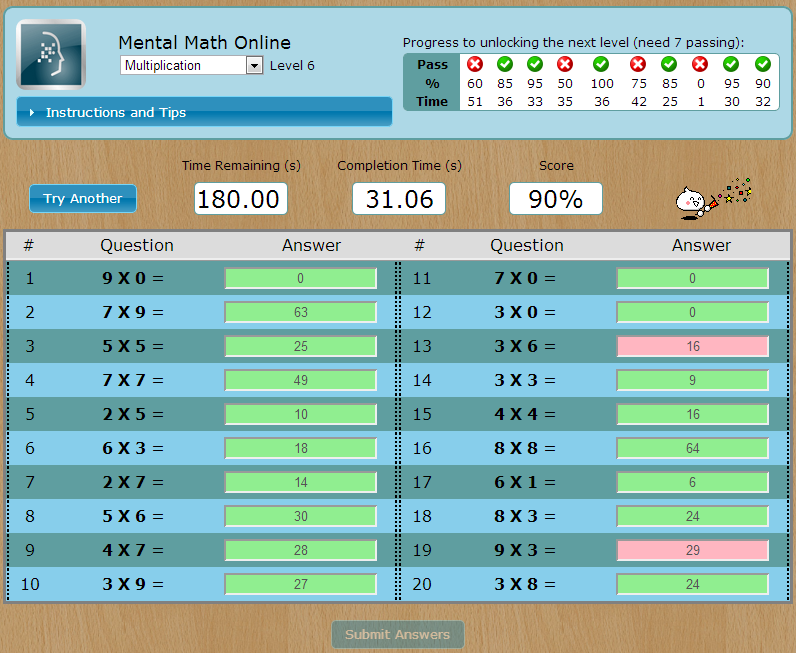 Screenshot of Mental Math Online (an easy level)
The US Mental Math Foundation (USMMF) is a federally registered 501 (c)(3) not-for-profit organization and was officially established in 2006. USMMF is dedicated to promoting and encouraging effective learning and teaching methods of mental math for early childhood and beyond.
USMMF regulates the standards for mental math education, defines the levels of difficulty, administers certification exams, and conducts competitions.
The mission of USMMF includes setting up appraisal standards for certifications, administering certification exams for teachers and students, sharing resources among all interested parties, and conducting national and world scale activities including competitions to encourage active learning in mental math and broaden visions for students around the world.
[
Read more
]